---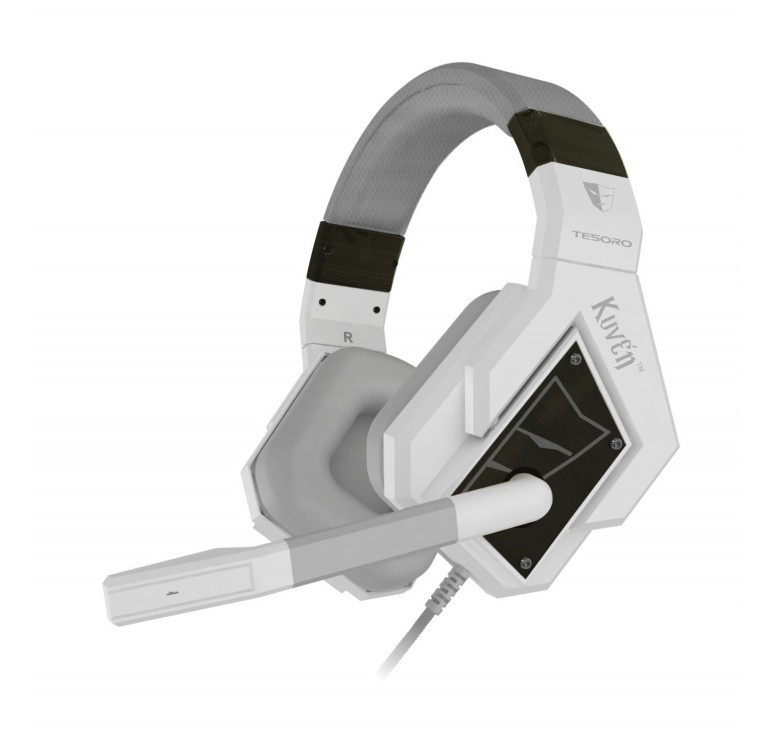 Tesoro Kυven Angel A1 7.1 Virtual Gaming Headset
---
THE HELM OF HADES
The Helmet of Hades, also known as the Helm of Darkness, renders its wearer invisible even to the eyes of the gods. It is one of the sources of Hades's power and was forged for him by the Cyclopes during the war against the Titans, along with Zeus's thunderbolts and Poseidon's trident.

FEATURES
•Extreme gaming grade headsets.
•50 mm Drivers Units.
•7.1 virtual surround sound.
•Crystal clear high, middle and low tones.
•Closed Type Headset with Improved Noise Reduction.
•Detachable & Comfortable Ear Cup.
•1.2m Braided Cable with Gold Plated 3.5mm Audio / Microphone connectors.
•2m extension cable..
•Y type 2 to 1 convert cable x 1.
•Volume / Microphone mute controller.
•Adjustable leather headband.
•Stylish aluminum plate.
•Color: Angel (White).